Come check out DJ Kingpin alongside Don Notz @ Juliet Cafe & Billiards on April 21st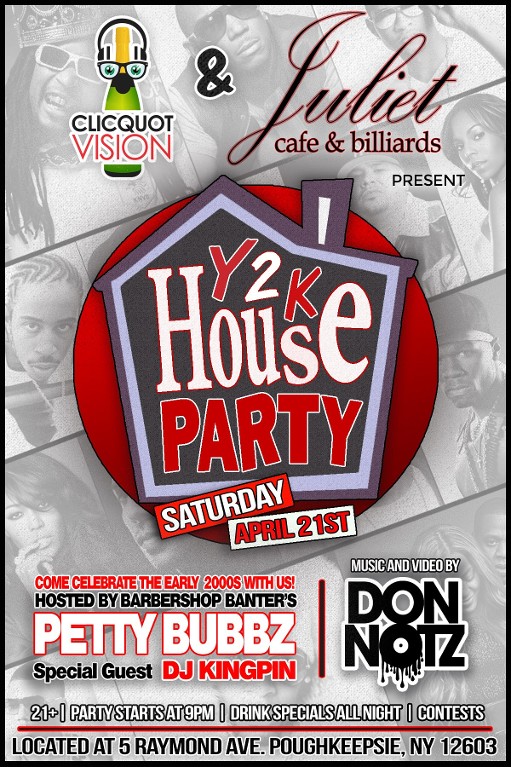 Want to Book DJ Kingpin for an event for 2017 or later? use the link below to check availability
18 years ago, a small bar in Bridgeport Connecticut named Conty's Drive-in needed a DJ for one night only, as their scheduled DJ was going to be out of town. Conty's Drive-in was an off-campus college party bar. After some hesitation, Jaimeson agreed to DJ this event. He never considered himself a DJ until this night. His father taught him how to use turntables when he was a teenager and he had a vast music collection. The night was a big success and DJ Kingpin was born. He chose the name Kingpin because it was a childhood nickname. DJ Kingpin became the best DJ on campus, going on to DJ all campus parties and school events.
After graduating college in 2002, DJ Kingpin signed with a manager and helped make and sell mixtapes in NYC. After a few years of learning the music business by rubbing elbows with people in the music industry and going to industry events, he started his own DJ business.
DJ Kingpin went on to DJ for countless events, large and small. Weddings, School parties, Private parties, Bars and clubs. Many bars and clubs on the east coast from connecticut to virginia have been graced by DJ Kingpin's music. Some of his Corporate customers include 34th Street Macy's, Nordstrom, King's Plaza Shopping Mall, MAC Cosmetics, Philadelphia Eagles, Suzuki dealerships and many many more.
DJ Kingpin is extremely versitle and can mix any genre of music. He prefers to use Serato Scratch Live using vinyl turntables. His vast library can be searched using this link. You can book DJ Kingpin now for your event by starting the quoting process by clicking here.
Thanks for visiting www.DjKingpinMusic.com .
Leading Dover, Delaware DJs listed in Decidio.com